Slim'n Lite is one of the leading institutions in the field of nutrition and health services in Qatar. Our Doha-based team of health and nutrition professionals combines more than 12 years of expertise and research in health and diet food. Our center provides our clients with the tools to optimize their well-being and maintain a healthy lifestyle. We offer nutritious chef-cooked meals that are both healthy and delicious. Our delivery service ensures you benefit from our dietary solutions in the comfort of your home or office.
Our mission is to provide well-balanced, healthy meals and snacks similar to home cooked foods yet lower in fat, more varied in nutrient content and freshly prepared under strict hygiene and quality control standards.
Our meals are designed to keep up with Doha's growing multicultural environment.
We follow calorie-based balanced diet plans providing all your body needs to achieve and maintain a healthy nutritional status in addition to controlling several medical conditions such as diabetes, dyslipidemia, hypertension, etc.
In a world of high-demands and busy schedules, Slim'n Lite provides nutritional solutions that deliver the benefits of health, quality, taste, time, and convenience.
We will continue to create a healthy environment by providing a unique personal food experience to health-minded customers. We will continue bringing the healthy alternatives to our clients to help create a healthy and happy living.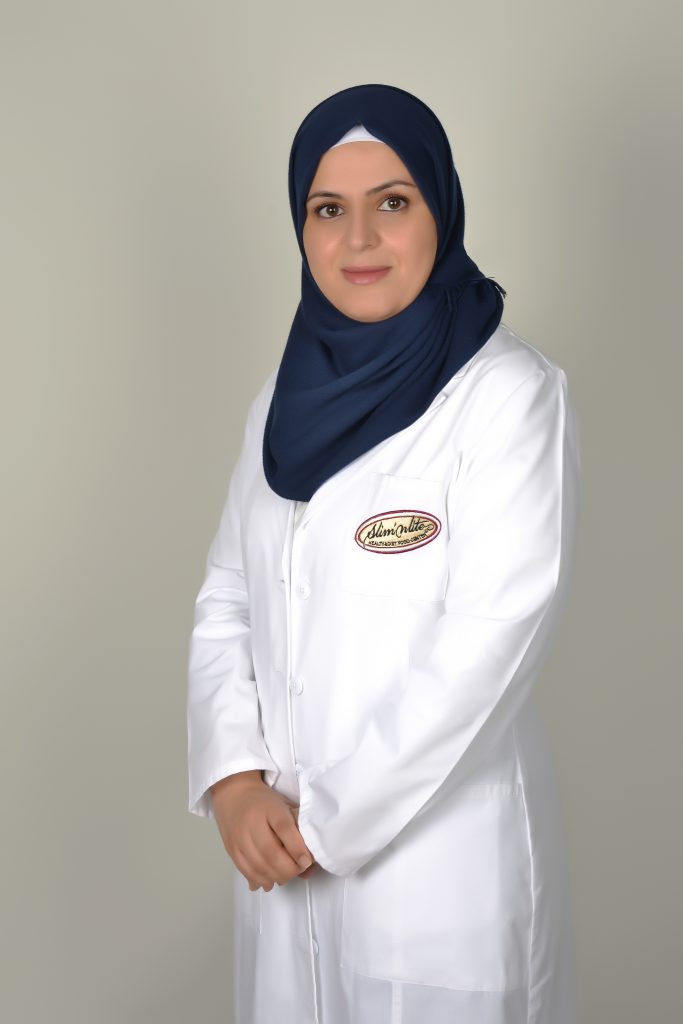 Laila Thabet
Operations Manager
Laila joined slim n lite in 2006 as a clinical dietitian and is currently the operations manager. She graduated from the University of Petra (Jordan) with a bachelor degree in nutrition and food technology in 2005. Laila then went on to complete her internship programs in the ISLAMIC Hospital, AL ESRAA Hospital (Jordan) and AL EMADI Hospital (Doha). Holds a certificate in food safety management system from International Register of Certificated Auditors (IRCA).she also holds certificates in HACCP. Her aim is to help prevent and treat illness by promoting healthy eating habits and diet modification.
Roula
Office Manager
Roula graduated from the University of Fachhochschule in Konstanz, Germany with a bachelor's degree in computer science in 2005. She has always been enthusiastic about public relations and customer services. She moved to Doha the same year, joined Slim n lite team and currently is the office manager. She holds high service skills and many years of experience in assisting clients and ensuring an ultimate Slim'n lite experience.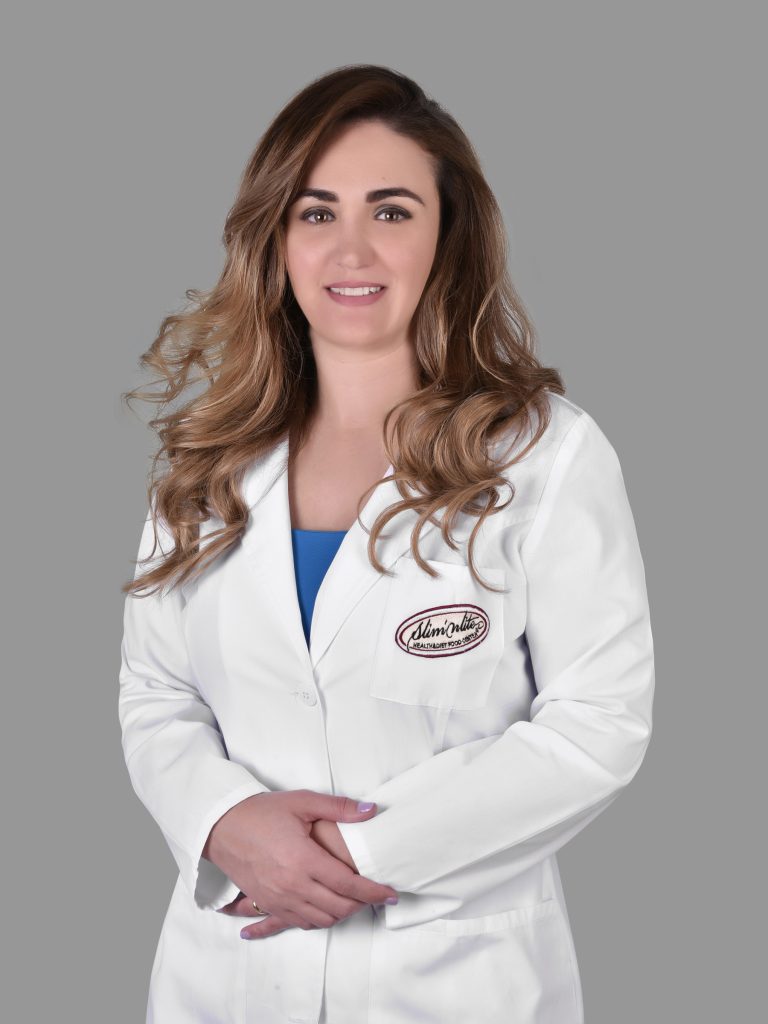 Hala Rustom
Senior Clinical Dietitian
Hala joined slim n lite in 2008 and is currently a senior clinical dietitian. She graduated from the American University of Beirut with a bachelor degree in Nutrition and food sciences in 2005. She then went on to complete a one-year internship program at Mount Lebanon Hospital, where she gained further experience and knowledge in the field of food service and dietetics. She has been featured in media on Qatar TV and Al Jazeera TV and frequently gave presentations to institutions and companies. Her goals are to provide medical nutritional intervention, and to obtain, safely prepare, and serve flavorsome, attractive, and nutritious food to her patients. Community health awareness is one of her major concerns and believes it will help reduce the rapid growing numbers of chronic diseases.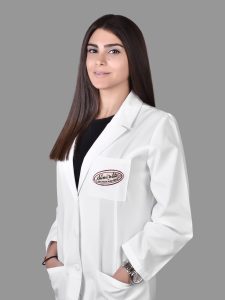 Roula El Labaki
Clinical Dietitian
Having graduated from Notre Dame University (NDU) in Lebanon, with a Bachelor of Science in Nutrition and Dietetics in 2008, Roula went on to complete her 1 year training at two reputable hospitals in North of Lebanon, where she worked in various fields such as food service, clinical and community nutrition. She also upheld the highest standards of food health and safety acquired during her internship and HACCP certification to ensure proper food preparation and handling. In 2010, Roula joined Slim 'n lite where she started as a production dietitian. In 2013, she obtained her license from the supreme council of health in the start of Qatar and started her role in slim n lite as a clinical dietitian. She is actively involved in the community, conducting numerous workshops at schools and corporations highlighting the importance of healthy eating habits and leading an active lifestyle.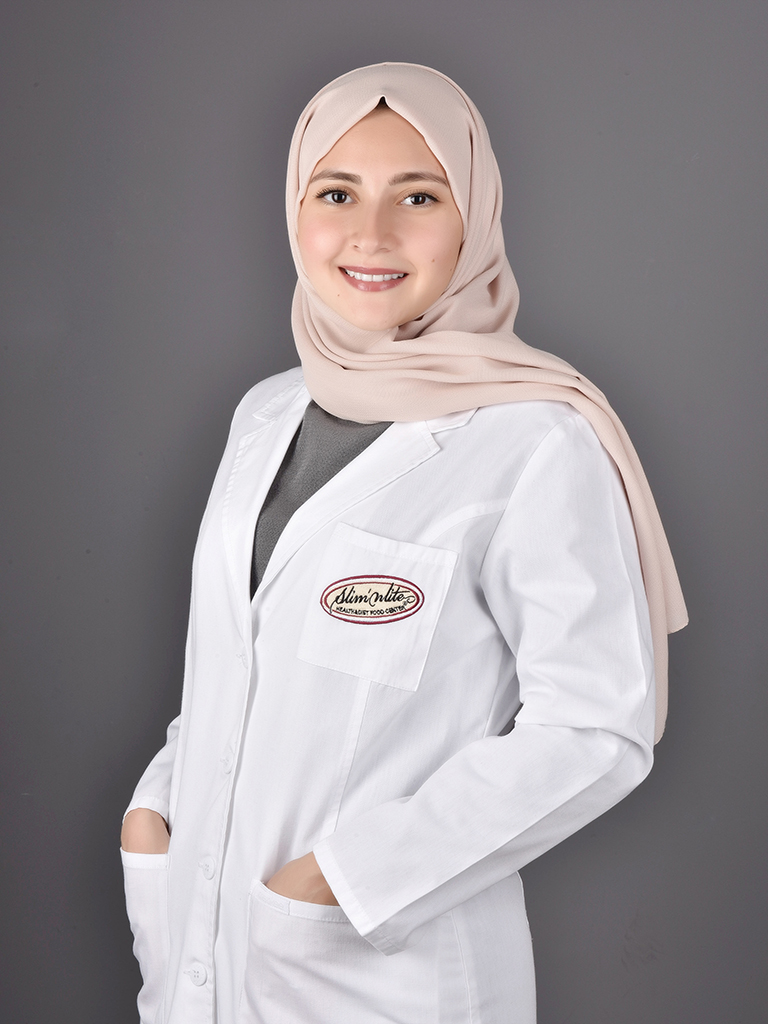 Aseel Abdulrahman
Clinical Dietitian
Aseel Abdulrahman received her Bachelors of Health Sciences in Clinical Nutrition and Dietetics from University of Sharjah and completed her Dietetic Internship at Al-Hayat Hospital in Lebanon in 2017; where she acquired extensive training in several disciplines within her field such as clinical, therapeutic and food production line.
Furthermore, she worked and run the Dietetic clinic at New look Medical Centre by utilizing her skills in Nutrition and Dietetics where she provided Counseling and Education in preventative health and thereby intervene with customized nutrition recommendations and meal plans as per her clients' needs. She has the ability to encourage her clients to eat more mindfully, sensibly and overall improve their relationship with food and body.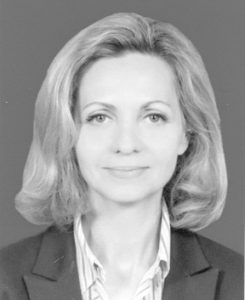 Sahab Mudarres Kabbara
Coach
Sahab Mudarres Kabbara is an ICF Certified Professional Coach currently occupied at the position of coaching clients in Health and Wellness at a renowned nutritious center in Doha, Qatar. Sahab's interest in helping people enhance their sense of satisfaction in life made her come across coaching. Sahab uses a combination of approaches depending on the situation but her preferred approach is solution – focused coaching as it helps the coachee build on strengths and find positive ways forward. In 2014 Sahab participated in the "Coaching Clinic Project" at Bedaya, a center for Entrepreneurship and Career Development in Qatar. In the same year, Sahab also participated with Bedaya in the "Qatar International College Fair" providing career coaching for over 30 high school college students. Sahab received an award in recognition of her efforts during the fair from Bedaya. Sahab studied Art History at the American University of Paris. In 2004 she was appointed Trustee of the Said Foundation. The Foundation's mission is to assist disadvantaged young people in the Middle East bring about lasting changes in their lives through its Further Education Program (providing scholarships for Masters Degree in the UK) as well as its Child Development Programs. In 2010, Sahab completed the Syria Oxford Leadership Development Program, an Executive Education Certificate from Oxford University.
Health Benefits
Lose weight, boost your energy levels, become healthy and stay happy.
Convenience
Enjoy delicious fresh meals delivered right to your door.
Time
Save time on grocery shopping, cooking and cleaning. We're on it!
Quality
Get high quality fresh gourmet meals for an affordable price.
Taste
Discover delicious healthy meals great for breakfast, lunch and dinner.